Replacement for the domed acrylic sight glass.
---
The acrylic sight glass is sensitive to modern fuels. Be it Mogas or 100LL, the glass does not last as long as it used to be with Avgas80 that it was designed for. The glass darkens over the years or becomes brittle and cracks or in the presence of alcohol, the material simply dilutes.
I replaced a few of these costly glasses over the last years, which made me look for alternatives.
I found someone who fabricated a frame, made from aluminum, a retainer of a real fire proof glass taken from halogen spot light.
It is sealed by an O-ring and the installation took care of any future problems.
cracked and glazed lense
Only 4 parts make up the new lense cover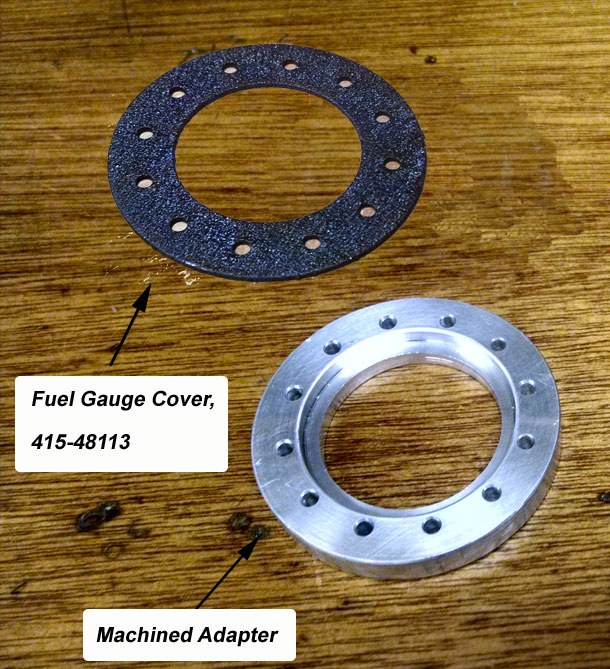 partial parts list of a simplified version
part 2 of that parts list
Use a Viton O-ring if at hand, but a Buna-N is good enough.
And a drawing with the measurements for the adapter part http://www.ercoupe.info/images/tanks/FuelGaugeAdapterPlate.pdf