Installing a New Airtex Interior
---
Table of Contents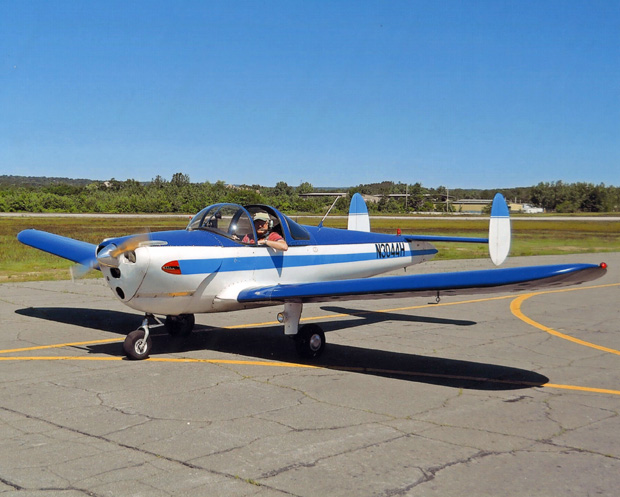 Great Flying Plane, Looks Good From 20 ft - but the interior really needed a change.

This article will take you, step-by-step, through the process of installing a new Airtex interior in your Ercoupe. The process should apply to all Ercoupe variants with some small differences.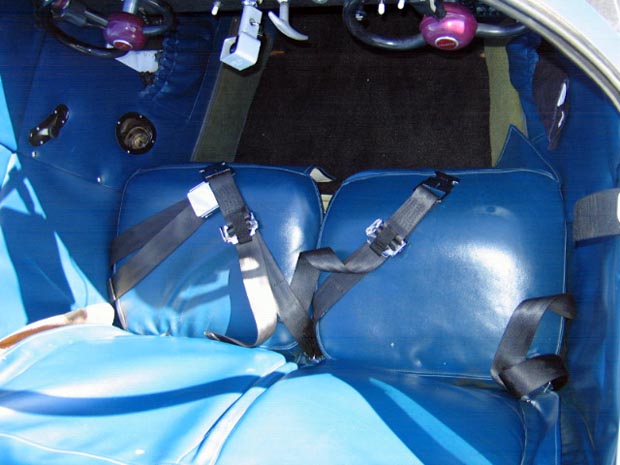 My Old Interior - 1960's American Diner Look
This is the old interior. Cosmetically it is very dark and absorbs lots of heat in summer. It's an "ouch-ouch" moment getting back into the plane. It is not all full of holes because it is made of strong 1960-70s Naugahyde, but it is badly worn out. The foam in the seats has has started to turn to dust and has become compressed. In order to see properly out the front of the plane, I had to add layers of foam under the seats to raise them up. The backrest was completely screwed up because the canvas support behind the seat cover was all torn out where it is supposed to be laced to the seat frame. This gave little or no support and my back was up against the frame "D" support brace.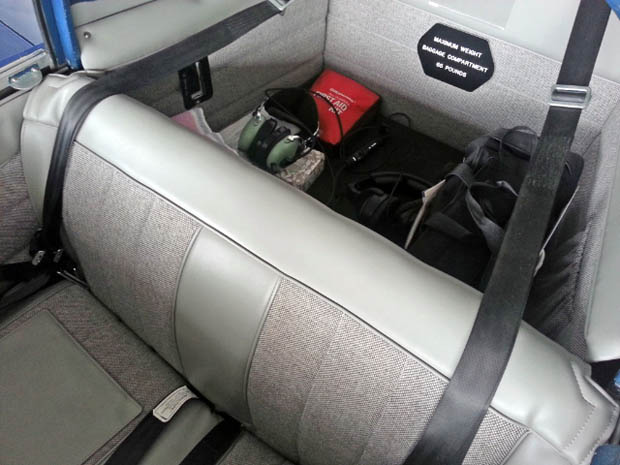 Final Result - Nice Bright Modern Interior.
This is what it looks like after many hours of work. A huge improvement in looks and comfort. Airtex does a very good job of providing you with pieces that just fit with out much trouble. The Airtex pricing is at least twice what it's worth, like all of aviation products, but the quality is excellent. I ordered a complete set including the cockpit seats and back, the side panels and the 9 cu.ft. baggage compartment. The final cost with shipping was about $1850.00. I did explore other local alternatives but Airtex was still competitive... see the planning page for more details.
I purposely bought a new interior in light gray tones to brighten up the very dark interior that came with my dark blue and white plane and black instrument panel. I used a premium fabric throughout, so that raised the price by 25% certain items. I had to do a little trimming with my cockpit side panels.
However, I ran into real problem with my unique, circa 1965, DIY baggage compartment. It meant that that I had to spend a lot of extra time in modifying, trimming and fitting the old baggage compartment sheet metal and wood floor to match the Airtex parts. But if your cockpit is stock Ercoupe and your baggage compartment is stock Skyport STC (SMK-15), then it is a fairly easy project.

Continue to Next Page


---
Brian Sanborn N3044H #3669