Alpha Shoulder Harness for Ercoupes
---
3-Point Diagonal Restraint Assemblies (STC SA02493CH) for UNIVAIR (Erco/Forney) 415-C, 415-CD, 415-D, Model E, Model-G, F-1, F-1A SERIES AIRCRAFT
I like the Alpha belts, because they are not messing around with the airframe structure, adding huge patches or alike. They rather attach to the existing window sill structure - within the cage-, assuring the best support, even in the event of tail separation. Hartmut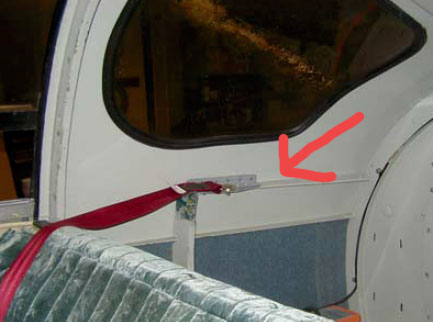 AFT, HARD POINT INSTALLATION
An aft hard point is established at fuselage station 67.0 on the rignt and left side of the fuselage. The attachment of the two ply aluminum doubler is accomplished by bolting through the horizontal angle PN 415-31116L / R and riveting though the outer fuselage skin, above the exterior cabin reinforcement channel.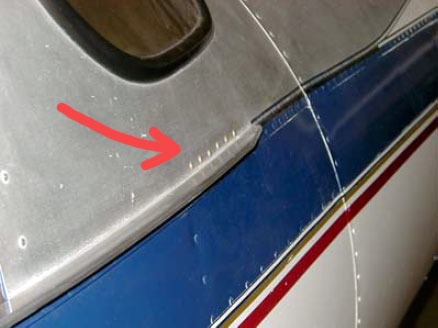 Airframe Qualification
Aircraft that have a standard airworthiness certificate are eligible for this installation. The airworthiness certificate must be issued in the Normal category. Inspect the aircraft and its records to assure that any change in structure does not preclude the installation of the Model 415-114FS restraint system.
Note – This installation has been successfully proof tested with the frame "E" cross member removed, to insure structural integrity when installed in aircraft that were manufactured, or modified to include an enlarged baggage area.