Overhauling the Aileron Bellcrank
---
The Aileron bellcrank has two sealed roller bearings that ride on a bolt as a shaft. Over time bearings and shaft wear and need replacement.
First one needs to get the cage out that houses the bell crank. This is done best when the wings are off.
Access is very limited, especially in the rear where one needs to fit a wrench to hold the head of all four bolts.
After disconnecting the push rod, you can take the cage out and inspect.
Remove the center bolt that acts as an axle and inspect. Below are four bolts that used to serve as aileron bellcrank bolts - all show the same wear pattern. You better replace these.
Once the bolt is removed, you have the bellcrank in your hand. You can see the two bearings.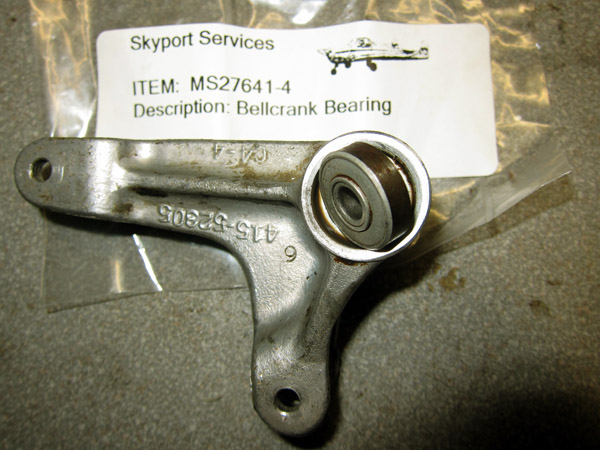 Test with a wooden drift for smoothness and play. These bearings are self sealing bearings with a lifetime grease packing. But they can wear and if the slightest doubt, you better replace the bearing.
Also verify that the bolt holes for the HEIM bearings are not elongated: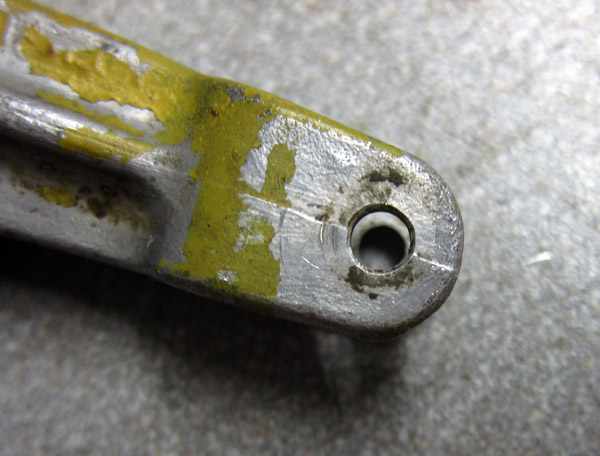 The bearings are press-fit into the bellcrank. You can get them out without much force by evenly heating up the bellcrank.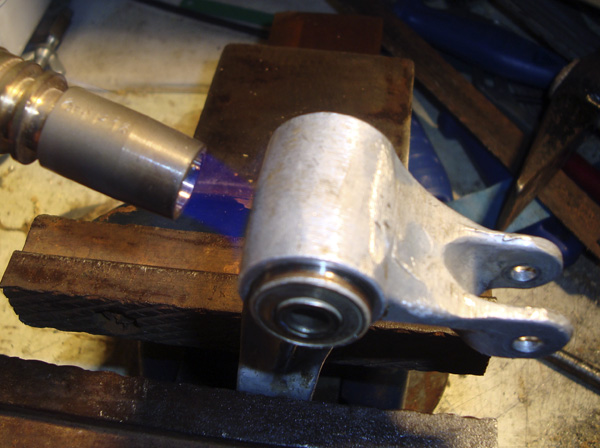 Push them out with a drift.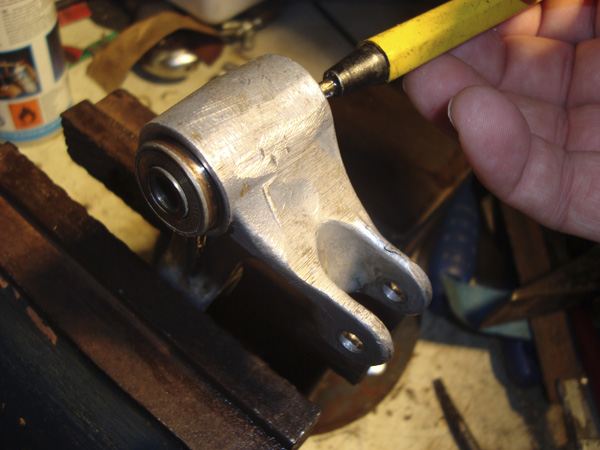 You can press new ones in realtively easy, if needed warm the bell crank again, but don't heat it up too much, the new bearings grease packing will become liquid and that should be avoided.Drive only the outer race when needed.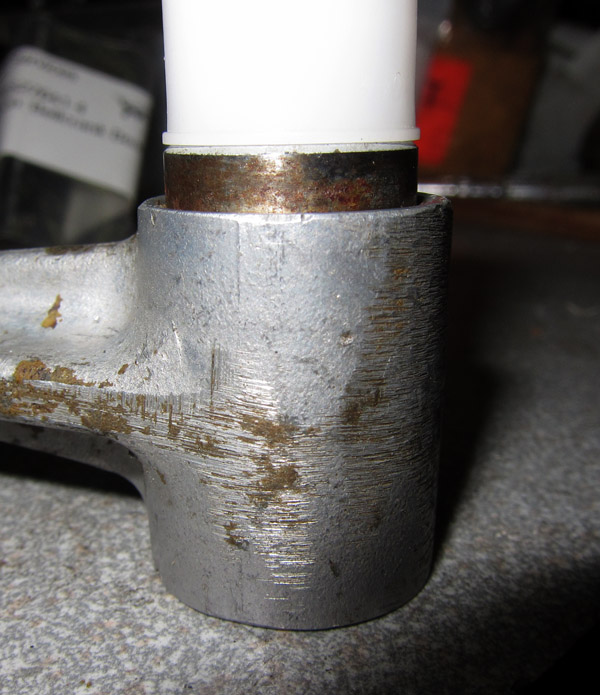 Reassemble in reverse.
Hartmut