glass replacement fuselage fuel gauge tube
---
Here are some pictures of my Pyrex glass replacement fuselage fuel gauge tube for the plastic part. I bought some 1/2 inch O.D., 1/16 inch wall thickness Pyrex tubing and cut a 5 inch long piece with a carbide hacksaw blade. I smoothed the cut end with carbide grit sandpaper then used a propane torch to heat up and fire polish the ends. The Pyrex stays clear and does not yellow like the plastic tube. (I had to buy a bunch of Pyrex but it was not very expensive.)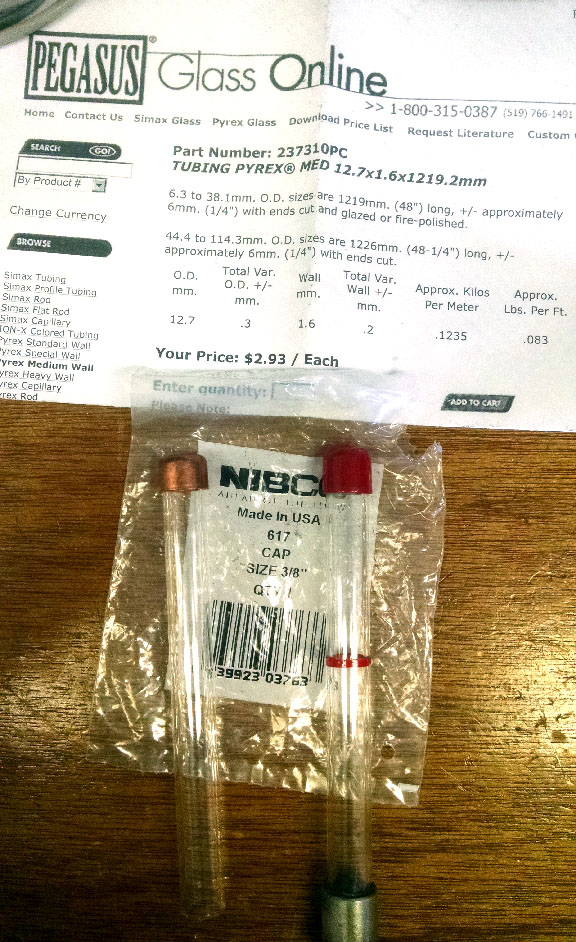 It turns out that a 3/8 inch copper pluming cap makes a perfect cover and looks much better than the yellow plastic cover. It takes paint nicely as well.
Here are some pictures of the glass tube assembled and disassembled.
I believe my mechanic used Pro Seal to put everything together.
The contributor